Wintertime Thoughts on Indoor Air Quality in Your Highland Home
11/5/2020 (Permalink)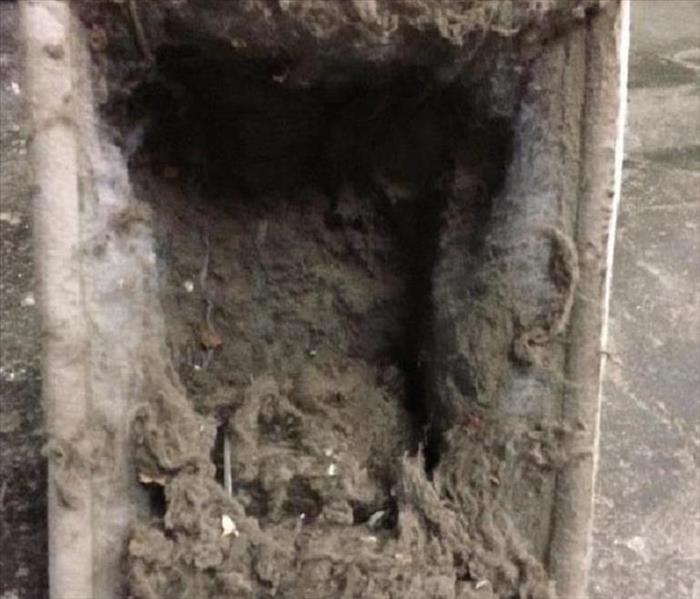 Think about the indoor air quality of your Ulster County home before hunkering down for the winter temperatures!
We've been dealing with temps swinging from below freezing to an Indian Summer lately but no matter what, the winter temps will arrive and force us all to shutter indoors and hunker down. Indoor air quality becomes a focus as it's driven by having to be in closed up environments for a period of time.
The big questions:
Have you had your home duct work and dryer vents cleaned this year?
Is your gas fireplace/gas stove checked yearly for emissions? Has the chimney been cleaned?
Have you had water damage that created a mold problem?
The major answers:
Have your air ducts and dryer vents cleaned, yearly is preferable. This can eliminate contaminants like mold and irritants. If you've had any renovations or work done in the home or experienced a fire, it's vital to have the duct work cleaned out. A clogged dryer vent not only decreases the effectiveness of your dryer, traps irritants, dust and debris but can become quite a fire hazard.
-Have your fireplace and chimney inspected and cleaned (swept) as needed no matter if it's gas or wood, also recommended yearly.
-Any type of water damage should be remedied asap. A plumbing professional and a water damage remediation company will address and stop the problems and therefore avoid secondary damages like mold growth and structural problems.
Some Causes of Indoor Air Pollution:
-Asbestos building products (Usually found in very old buildings and when the materials dislodge or are no longer intact)
-Biological contaminants such as mold, dust mites, viruses and pet dander.
-Carbon Monoxide
-Formaldehyde found in pressure treated wood.
-Lead in pre-1978 house paint.
-Particulates found in dust, pollen, cleaning sprays and poorly ventilated areas.
-Indoor tobacco use
-Some household cleaning products that have volatile ingredients like bleach and ammonia. (AKA, Volatile Organic Compounds or VOC's).
SERVPRO of Kingston/New Paltz's cornerstone of work has been the remediation of water damage, but we also offer both duct cleaning and dryer vent cleaning. Our professionals use a proven Portable Ventilate and Duct Cleaning System to examine duct work and make a clean sweep, removing years of dust and grime.
Call us today to schedule your duct or dryer vent cleaning and to learn more about how we can help you get your home ready for winter, our estimates are free, 845-255-4334.